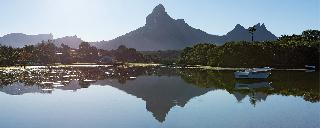 Shandrani Beachcomber is set in the South of the island on a peninsula fringed by the lagoon on one side and the ocean on the other. Surrounded by three different beaches, including one with a picture-postcard setting called the "The Wild Beach", the resort will reopen in November 2020 as a 4*+ property.
After technical and structural renovation to upgrade the equipment in order to comply with the Group's environmental responsibility requirements, Shandrani Beachcomber will showcase a "Club" spirit to welcome back its guests.
The entertainment programme has been enhanced to convey Beachcomber's values of exchange and sharing. Holidaymakers will be able to take part in all activities organised by the Artisans: shows, sports competitions or even sharing a hearty meal. A 'Petit Club' has also been set up to welcome younger guests from 2 to 3 years old by reservation Monday to Saturday from 9am to 10pm. Moreover, a water-ski academy will be added to the watersports centre, one of the highlights of Shandrani Beachcomber.
For greater flexibility and to better meet guest expectations, the hotel's All Inclusive programme has been enhanced with a new Serenity package – already available at Victoria Beachcomber – including all meals with drinks, pool service, minibar, picnic basket and a broad range of land- and water-based sports. After historically contributing to the success of Shandrani Beachcomber since its launch in 2007, the Serenity+ package has been revisited. A wider range of benefits is available, including a lobster dinner, a 30-minute massage, a mountain bike excursion and golf. Guests opting for this premium formula will have access to the seafood restaurant, Le Boucanier at no extra charge on reopening.
In addition, Natura restaurant now offers a tasty yet healthy experience designed by the renowned Mauritian Chef, Mooroogun Coopen in conjunction with the spa.
Chef Coopen presides over the Mauritian Chefs' Association and has a passion for biology. He has taken an almost scientific approach to create a generous gourmet cuisine. After working for 21 years at Canonnier Beachcomber, he will bring his skills to delight the taste buds of gourmets at Shandrani Beachcomber from November 2020.
More than ever, guests will only have to worry about planning their day to make the most of the countless experiences available.