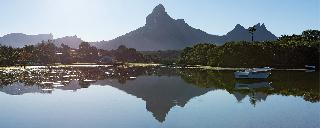 Trou aux Biches Resort & Spa comes alive on Tuesday nights with Mauritian vibe when the hotel's main restaurant L'Oasis welcomes guests for a lively theme evening. On this special night, not only will guests sample typical Mauritian dishes, they also immerse themselves in an authentic atmosphere inspired from Mauritian markets or "bazars" as the locals call them.
From the moment guests enter L'Oasis restaurant, the delicious scent of freshly cooked food wafting through the dining room will stimulate their appetite.
As they pass along the different cooking stations and daunting choice of food, they will smell the lingering aromas of curries, fricassees, chutneys and "rougailles" blending with the sweet scent of coconut and sugar cane juice, which will leave them drooling with anticipation!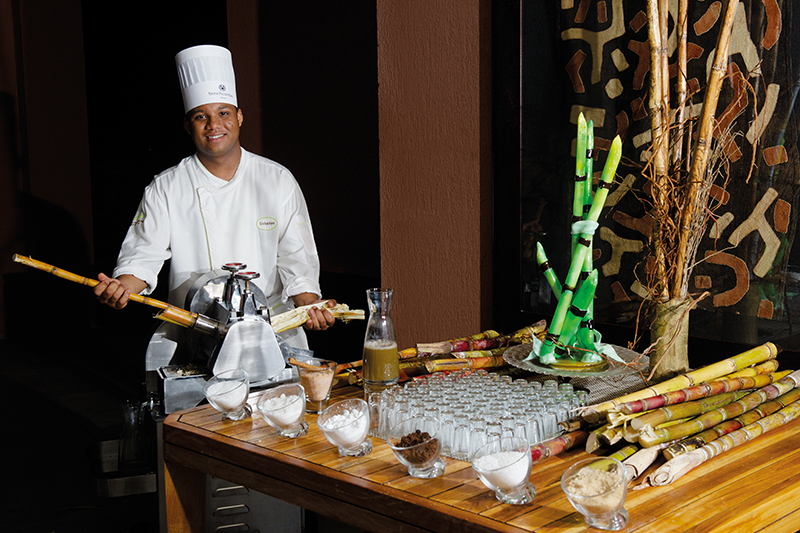 ​
The food is definitely the star of the evening with the Chef giving its own creative twist to the local street food specialties. However, this convivial evening will also provide guests with a unique opportunity to have a glimpse of Mauritius' authentic lifestyle. The creative buffets evoke the island's traditional market displays and stalls where chefs and cooks will greet guests with a warm smile and guide them through their choices.
If you do not know where to start, just take some time to wander around to make up your mind! You will find all the snacks that Mauritians love including the famous "gâteaux-piments" (chili bites), "samosas" as well as boiled and roasted pistachio nuts.
If you enjoy eating "farathas" and "dholl puries", head towards the staff member dressed as an authentic hawker. You can't miss him with his vintage bicycle equipped with a traditional glass-enclosed container attached to the saddle! This is where the food is kept warm, ready to be served with some zesty sauces, fricasseed vegetables, meat or chicken.
If you are in for something a little bit different, the seafood section should capture your attention. One of the highlights there is the creole-style sea urchins.

If you love fresh fruits, why not try the coconut? You will simply love its tender flesh and refreshing juice to be drunk from the fruit itself like a true Robinson Crusoe. Last but not least, do not miss the chance to taste the famous Mauritian sugar cane juice famed worldwide. The juice will be freshly squeezed right before your eyes, making it even more appealing!

A little bit of dancing might just be what you need to put a cheerful end to this colourful evening. Why not join the sega dancers on the dance floor at the main bar? They will be thrilled to share with you some of their moves!