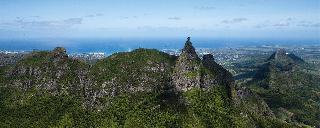 Beachcomber Hotels is a proud Platinum Sponsor of the second edition of the spectacular 10-a-side rugby invitational tournament, which will be played on 18 and 19 June 2016 in Mauritius.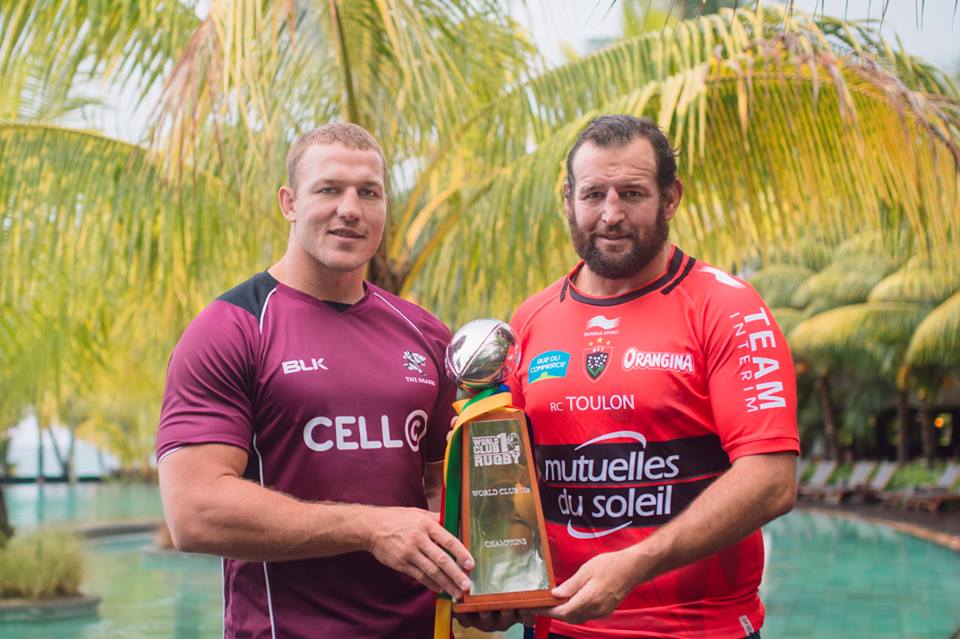 Sponsorship of this prestigious event includes accommodation for the players taking part in the tournament in the following Beachcomber hotels: Trou aux Biches Resort & Spa, Le Victoria Hotel, Le Canonnier Hotel and Le Mauricia Hotel. They will also enjoy a day of golf at Paradis Hotel & Golf Club on 15 June.
South Africa's Cell C Sharks and reigning three-time European champions RC Toulon of France are the first two sides to have confirmed their participation in the second World Club 10s, which is owned and organised by Carinat Marketing and sanctioned by World Rugby and Rugby Union Mauritius.
The 10-a-side invitational will again feature Super Rugby franchises and northern-hemisphere clubs in an eight-team event starting with two pools, following the format used in the inaugural World Club 10s two years ago.
The Blues, the three-time Super Rugby champions from New Zealand, beat Australia's Brumbies to win the 2014 final in Singapore, where World Cup-winning star Piri Weepu lifted the trophy as captain.
The Mauritius event will be held at the 16,000-capacity Anjalay Stadium, just a short drive from Port Louis, the capital of the former French colony situated off the southeast coast of mainland Africa.
Clubs, universities, women's teams and age-group sides will all be invited to compete in the various supporting competitions that will be a key part of a week-long rugby festival, culminating in the World Club 10s. All of the finals will be held at the main stadium on the Sunday.
The Cell C Sharks, the four-time Super Rugby finalists who won their seventh Currie Cup title in 2013, are one of South Africa's most popular sides and the Durban-based franchise can expect strong support in Mauritius, a popular holiday destination for tourists from South Africa. Port Louis is just a four-hour flight from Durban.
John Smit, CEO of The Sharks and the former South Africa captain who led the Springboks to victory in the 2007 Rugby World Cup, said: "The Cell C Sharks are truly excited to be making our debut in the World Club 10s, especially as the tournament is held in Mauritius for the first time.
"We heard a lot of good feedback from the first tournament, but Mauritius holds a special place for many South Africans and it excites me to know that our team will be playing there for the very first time. Mauritius is one of the world's most beautiful and exotic destinations, so it's sure to be an amazing week for the players and all the fans who travel there."
The Cell C Sharks had seven players from their squad represent South Africa at last year's Rugby World Cup, where the Springboks reached the semi-finals. Of the seven, four are in the franchise's 2016 squad – Cell C Sharks captain Pat Lambie, wing Lwazi Mvovo and giant props Tendai 'Beast' Mtawarira and Coenie Oosthuizen.
The team currently have eight other players who have been capped by South Africa, including former captain Keegan Daniel and scrumhalf Michael Claassens, who joined last year after two seasons with Toulon.
Toulon have one of the world's most star-studded squads and will be a huge attraction in Mauritius as they make their World Club 10s debut. The club won the European Rugby Champions Cup (formerly Heineken Cup) for a third straight time last May and currently boast many of the world's best-known players.
Head coach Bernard Laporte said: "RC Toulon are delighted to enter the World Club 10s and are looking forward to playing this fantastic tournament in Mauritius."
Ma'a Nonu, the two-time World Cup-winning All Black, Wallabies Quade Cooper, Matt Giteau, Drew Mitchell and James O'Connor, South Africa icon Bryan Habana, Ireland legend Paul O'Connell, Wales fullback Leigh Halfpenny and Georgia captain Mamuka Gorgodze are among Toulon's foreign stars.
France is the biggest supplier of visitors to Mauritius, which is a popular destination for holiday goers seeking luxury resorts, picture-perfect beaches, clear water and a sunny climate.
Arnaud Martin, Chairman of Mauritius Tourism Promotion Authority (MTPA), a leading supporter of the World Club 10s, believes hosting international-quality sports events with a global television reach can help broadcast the country's spectacular attractions into homes around the world.
"The Mauritius Tourism Promotion Authority is proud to support and sponsor the 2016 World Club 10s, which will bring many of the world's most famous rugby clubs and players to our country. Mauritius will provide a spectacular setting for the tournament and I know players and fans will all enjoy the warm hospitality it provides," Martin said.
"The World Club 10s is in line with the MTPA's strategy to promote sport tourism in Mauritius. The MTPA believes in the power of sports to reach people's hearts and we know this great tournament and its many supporting attractions will be followed on television, where more people will see Mauritius for the first time and we hope to welcome those people to our shores to see the country for themselves."
Kevin Venkiah, President of Rugby Union Mauritius, added: "Rugby Union Mauritius is delighted to sanction and welcome the World Club 10s, which will be the biggest international ruby tournament Mauritius has ever hosted.
"Our local rugby community will be out in full force to support the event and will also welcome and embrace the visiting players and fans, ensuring they enjoy a week to remember."
Press release distributed by i3 Sports on behalf of World Club 10s; If you don't wish to receive any further news about this tournament, please reply and write UNSUBSCRIBE in the subject header
Captions for rights-free photo (attached):
[Pic 1] Jean Deysel of the Cell C Sharks (South Africa) and Carl Hayman of RC Toulon (France) pose with the World Club 10s trophy at Beachcomber's Trou aux Biches Resort and Spa in Mauritius. Photo: Khatleen Minerve.
PR & Media contact:
John Higginson [john@ii-int.com], Director of Communications, i3 Sports
About World Club 10s
Owned and organised by Carinat Sports Marketing, the World Club 10s is an eight-team, 10-a-side invitational rugby tournament featuring leading professional clubs from around the world. The second edition will be held at the 16,000-capacity Anjalay Stadium in Mauritius on June 18-19, 2016. The tournament features two round-robin pools of four on Saturday and 12 knockout matches on Sunday. Each team plays six 20-minute matches over the weekend. The first World Club 10s was held in Singapore in June 2014 and was the first international sports event to be staged in the newly opened 55,000-seat National Stadium at the Singapore Sports Hub. The Blues (New Zealand) won the final by beating Brumbies (Australia) 10-5 after extra-time. Other teams came from France, England, Wales, Italy, Samoa and Asia-Pacific.