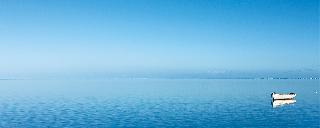 With some 20 years' experience in culinary arts, the Frenchman, Olivier Belliard has taken over as Executive Chef at the Shandrani Resort & Spa since 29 December 2015.
Originally from Normandy in northern France, Olivier Belliard holds a degree in culinary studies from Pullman Cabourg and a Master in Hospitality Management from Cornell University, USA.
He began his career in 1997 as Chef de Partie at Le Chiberta Restaurant, in the 8th Arrondissement of Paris. In his very varied career, he has also worked in some prestigious hotels in the French capital as well as in the British West Indies, Kuwait, Thailand, Egypt, Saudi Arabia and Lebanon.
Olivier Belliard has perfected his skills alongside Michelin-starred chefs such as Eric Frechon, Mathieu Pacaud, Michel Rostang, Jean-Georges Vongerichten and Nicolas Le Bec. He has also enhanced his skills through his exposure to a great variety of styles - French, Pan-Asian, Arab, Thai, Mediterranean, Italian, contemporary, vegetarian, healthy, Japanese and Indian.
He is already quite familiar with Mauritius, having practised his culinary skills for 5 years from 2009 to 2014 in hotels on the island before moving to San Francisco, USA.