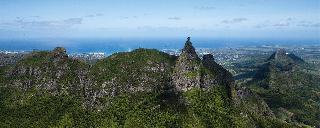 FIND YOUR BEACHCOMBER HOTEL FOR YOUR NEXT BEAUTIFUL HOLIDAY
Mauritius
Three Continents and One Island
There is much more to Mauritius than the sky, the sun and the sea. It is about an exceptional culinary, cultural and human experience born from the union of three continents.
The exotic scents of a market, the street food, the monuments and places of worship and the faces whose lineage goes back to Europe, Africa and Asia – the island is an ode to beauty and uniqueness. It is a cultural cocktail, craftily put together, to create a unique and plural Mauritian identity. You will witness this diversity as soon as you land on the island – as soon as you walk into the airport or in our hotels and it will accompany you all throughout your stay – be it in your menus, your activities or your hikes. Experience "The Mauritian Cocktail": A delightful mix of culture and tradition with a historical twist.
A blend of taste and aesthetics. Shake it and taste it. Simply unforgettable!